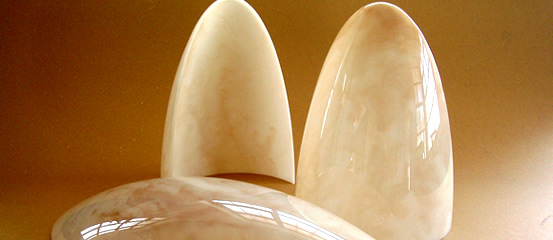 Fratelli Brumana, using the artisan expertise of its qualified technicians, can realize many types of processing of plastic materials, from curvature to incisions, from sandblasting to chiselled ice effect, from the realization of high-tech components for lighting, to the stairs of back-lit furniture with LEDs.
These and other processes are technically possible thanks to significant investments in production facilities.
Another strong point is the production flexibility that comes from the constant collaboration with a network of reliable partners, selected in half a century of activity, also for some particular niche jobs.
Our production technologies include numerical control machines, laser cutting machines, sophisticated desk glue system, and certified UVA rays.